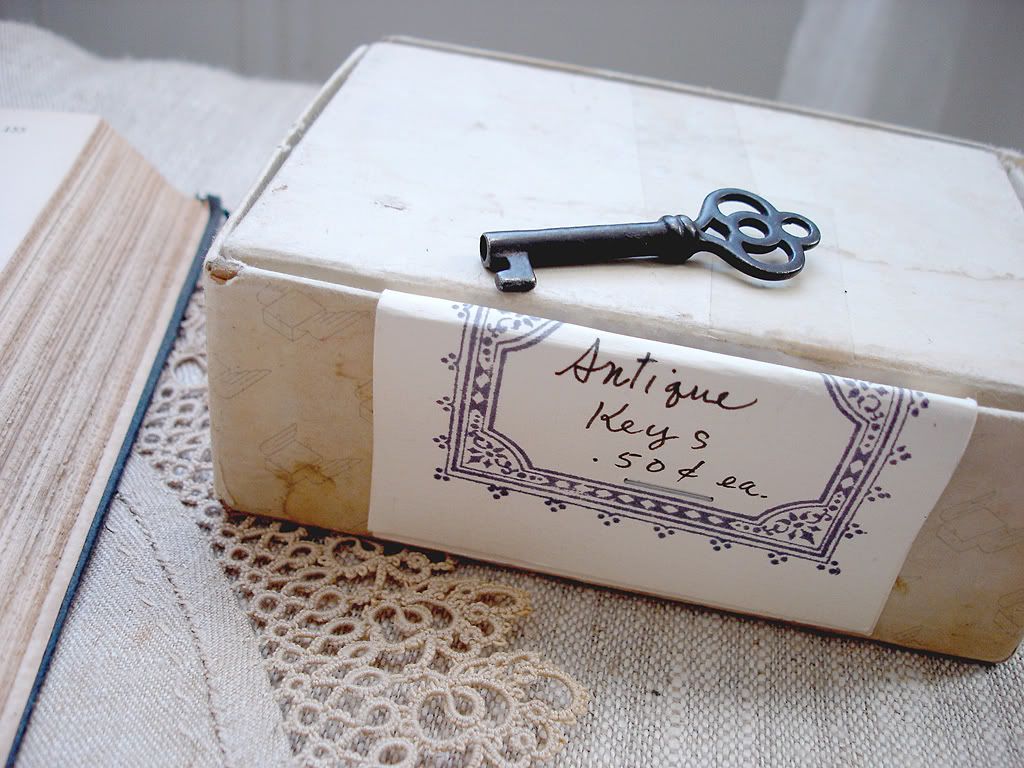 found objects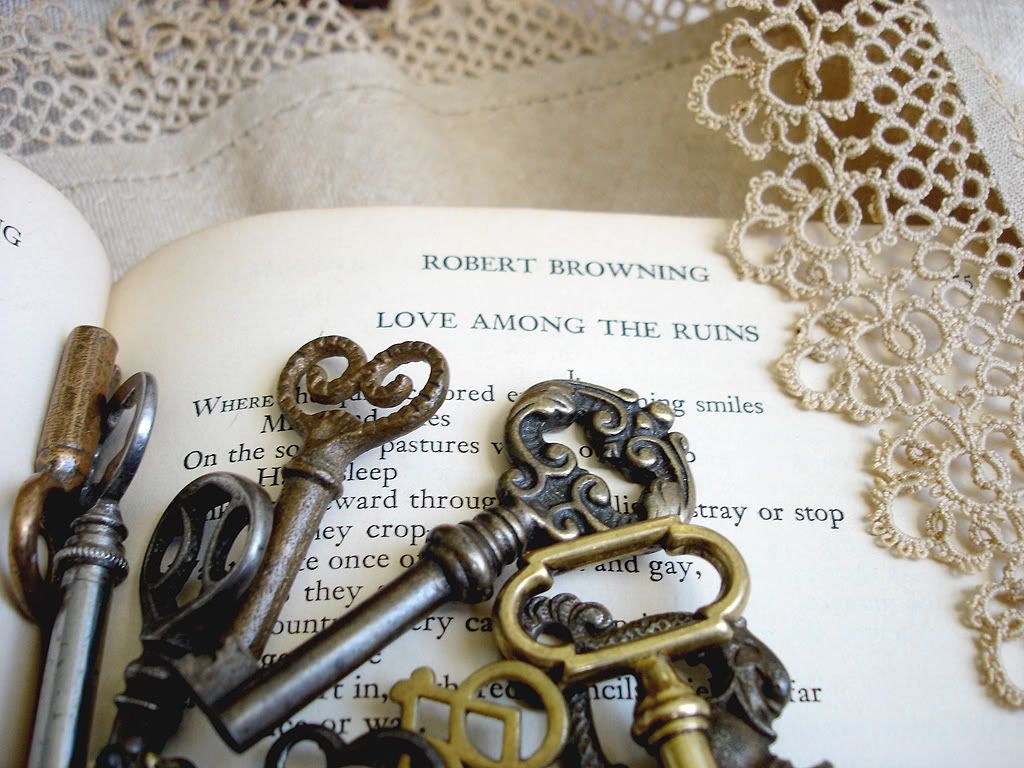 waiting to become necklaces
I can be curious. I open lids. Sometimes to my detriment, but this time I found fortune and utter delight: A pile of antique keys aged to perfection! Too charming. Romantic, mysterious, symbolic and utilitarian all at once--Mine!
They came in a humble, grubby little paper box with a brown water stain and fading label and postmark on its lid, and a slip of linen cardstock stapled to its side, with "Antique Keys .50¢ ea." carefully handwritten inside a fancy ink-stamped frame.
I don't remember what I offered for the whole batch—it was only a few dollars—but I thank my mom for having taught me the value of haggling, and I was thanking the seller for being so unattached to the keys and willing to let them go for an insignificant amount. I mostly thank art school where I learned what wonderful pieces of art can be made from found objects.
I hung out with that box of keys for a few years, not knowing what I wanted to do with them. It's likely that I tied them on a string and hung them in plain view because that's what I always do with things so cool I don't want to forget. Out of sight, out of mind...you know--The Hoarder's Creed? Eventually I would pair those keys with some leather reclaimed from thrifted vintage coats and make a pretty simple wallet, as quirky and imperfect as you please!
Sometimes I blush a little when I see the very first ones I sold online—not to mention the documented evidence of knowing nothing about photography! But I also glow with pride a bit when I look at how far I've come from that serendipitous day at a neighborhood flea market where I took some things nobody wanted and turned them into some things that quite a few people have cherished. I call them Urban Heirlooms.
What's the neatest thing you ever found? What did you do with it?