I heard a knock on my door and it was spring. She's a welcomed guest who never arrives empty handed; she always comes with bags full of expectation.
Like, the sun will be out more; therefore, so should I! Goodbye cuddling on the couch under plush faux fur lap throws! Goodbye! She comes with bright energy…outdoor activites…like festivals and craft shows! Spring is perky as hell.
Oh, alright, so she wheedled me out of my snug comfort zone and before I knew it, I had applied and been accepted to two juried shows. And I'm not gonna lie—I'm anxious. There's been lots of deep sighing, nail nibbling, and bags of innocent crunchy things devoured in front of the computer.
The last big show I did was over 20 years ago! I was still in college and had discovered the wild wonderful world of millinery, making quirky hats from fabric sample headers rescued from a huge clean-out of my university's Interior Design Department. Nothing gets my creative juices flowing like the words "free supplies"!
As apprehensive as I was about doing something new, I never forgot the excitement of seeing customers' reactions to what I had created. There was such big joy in watching them have fun with my stuff. So, while I am flying by the seat of my pants to prepare for these two upcoming shows, I'm also looking forward to the festive atmosphere.
White tents and flying banners get me high. They do! People milling about from tent to tent, being surrounded by artisans and art lovers, people who know the value of a handmade item and who appreciate the un-mass-produced…the oohs and ahhhs when they've discovered something neat are like classic rock to my ears.
I hope you'll wish me luck! I'll be reading all kinds of tips for preparing to have a good show, and I hope that in my frenzy I won't forget to bring my camera so I'll have some fun pictures to share. And speaking of sharing, here are some photos of what's on the work table at
Urban Heirlooms
. Happy spring!
These beautiful old keys do make the most unusual clasps!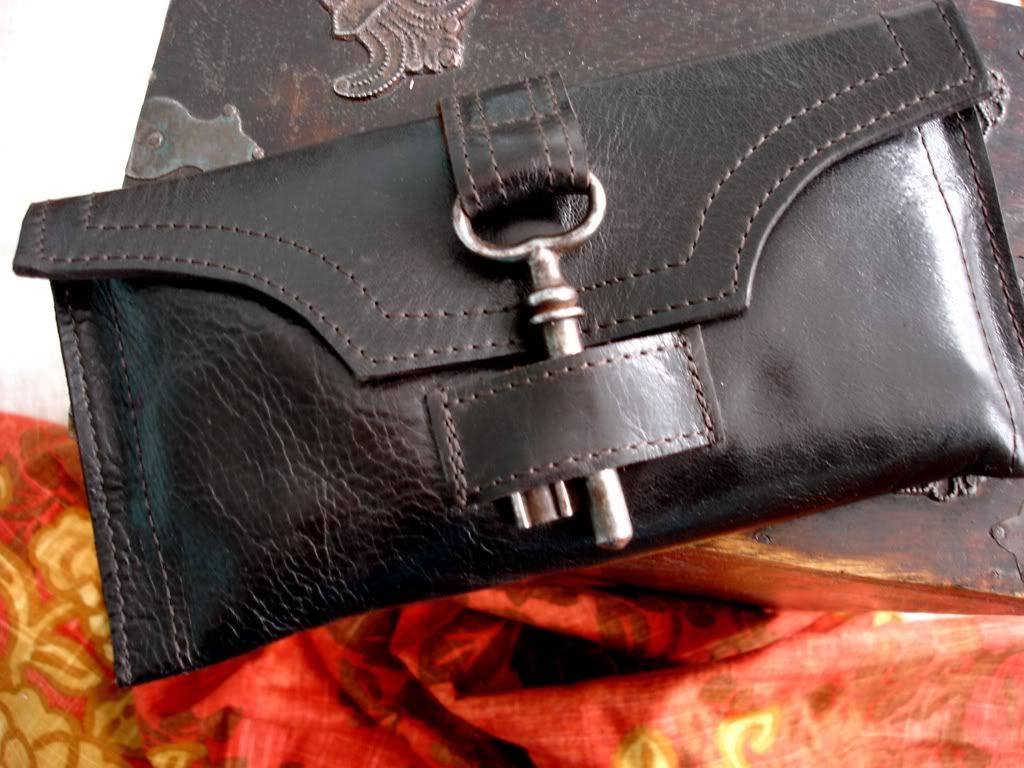 I'm road testing the new long-line Genteel style wallet...love!
I'm switching to antiqued snaps for a more discreet entrance.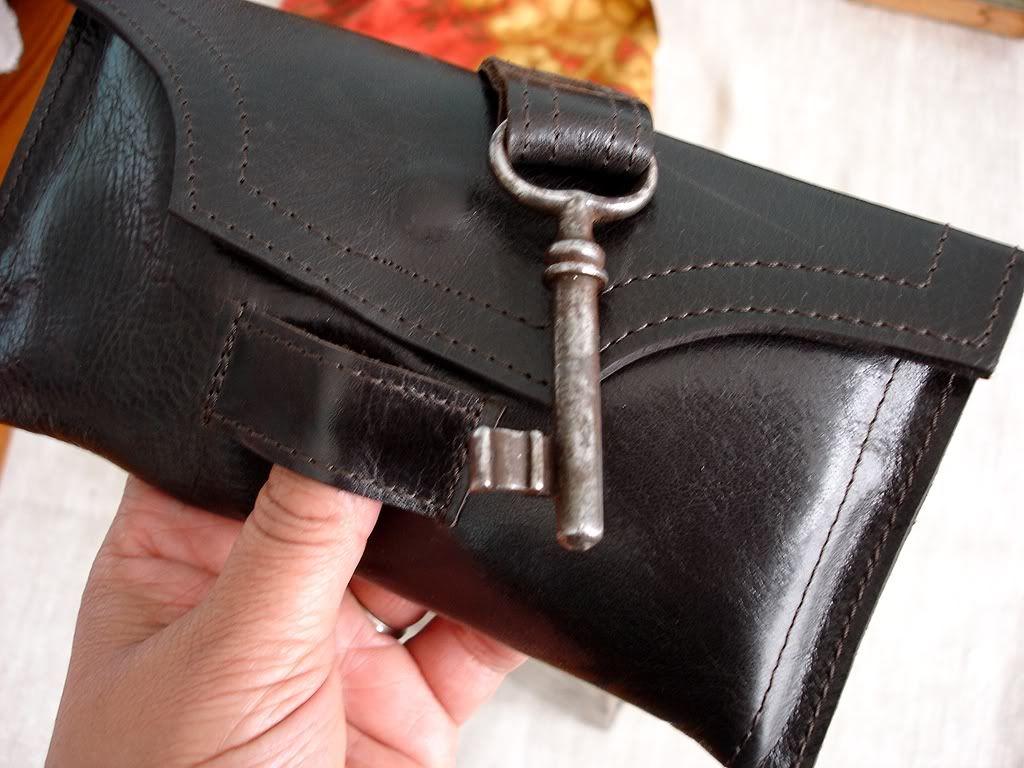 How I like to close this wallet: holding it in the palm of my left hand, i slip my thumb under the tab, then use my right hand to slip the key inside. Easy-peasy!