In the midst of the hustle and bustle of all that
relocating
, while reclaiming my Southern roots, drowning in sweet tea, and trying really hard to ignore that huge Michael's Arts & Crafts empire up the street, I have managed to get my studio back up and running. I thought you might like to see a little of what goes into the making of
my most popular messenger bag
.
Soft but sturdy high-quality cowhide is meticulously cut, topstitched and sewn.





This Deluxe Messenger has well over a dozen pattern pieces and components; I love every one of them!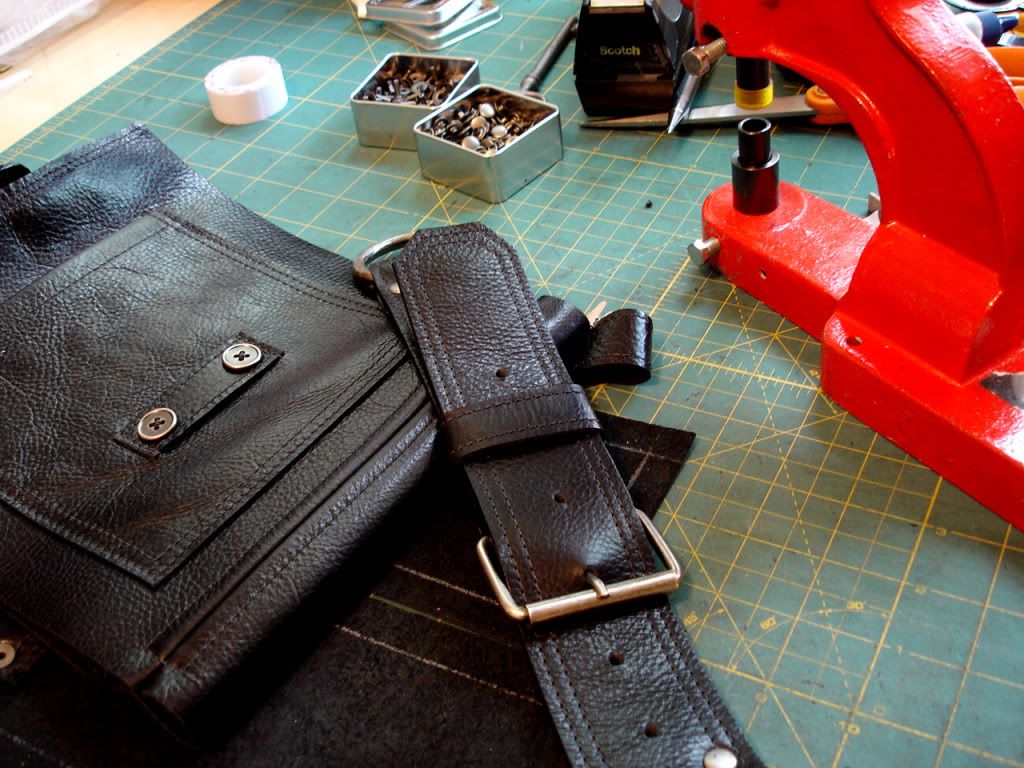 Hard-working hardware and a giant, authentic antique key complete the look.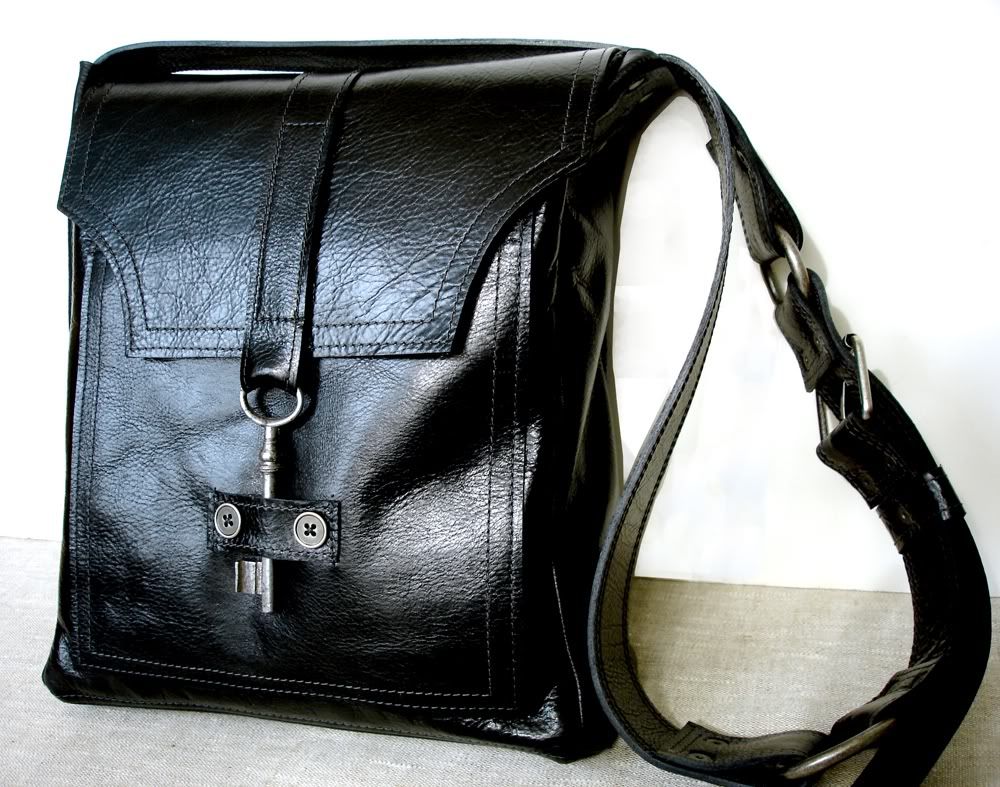 Many hours, many podcasts, many cups of tea later...finito! Isn't it yummy?