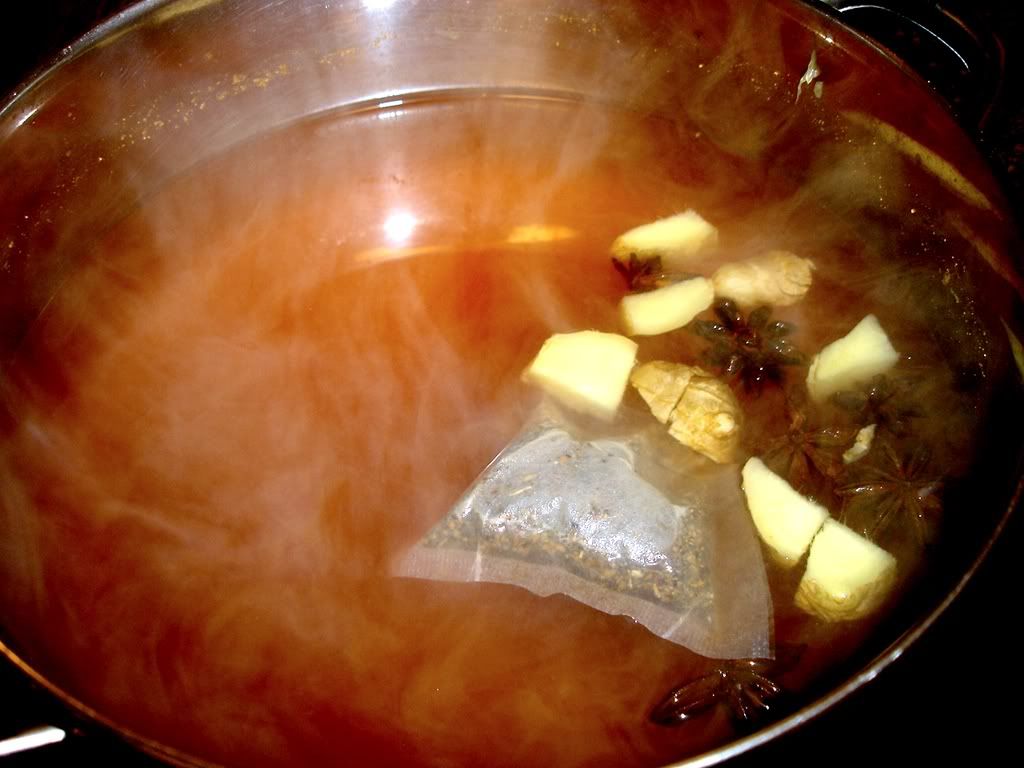 This easy, spicy, butt-kicking potion is what I'm drinking to fight off a cold that threw me for a loop and derailed my bag making productivity in the studio last week.
About a year ago while listening to a natural remedy radio show, these are the ingredients I remember being touted as a cure for what ails you; an immunity-boosting punch that not only helps to break up congestion and keep you hydrated, but it tastes delicious and just feels good in your tummy. I feel better already!
• 2" of ginger root, chopped or grated
Now, put on some Miles Davis and bring everything except the tea bag to a boil, then simmer for about 5 minutes. Turn off heat and add your tea bag. Let steep for about 3 minutes. Pour into your favorite mug and enjoy sipping while hot all through the day.
Do you have a favorite natural remedy or concoction for colds? I'd love to hear.